We are excited to be a stop on the "Yarn Trail" in 2016!
Pre-purchase your passport on or after December 26.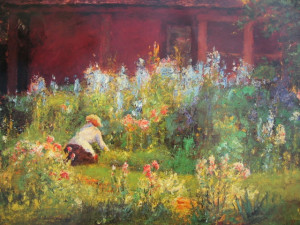 Also, pre-purchase the amazing Special Edition Yarn…..you will get to see it in the shops on December 26, but take a look at the "inspiration" for the yarn!  It is a painting by TC Steele called "Selma in the Garden."
Plan to stop at the TC Steele State Historic Site during your yarn crawl adventure.  A coupon will be included in your passport!